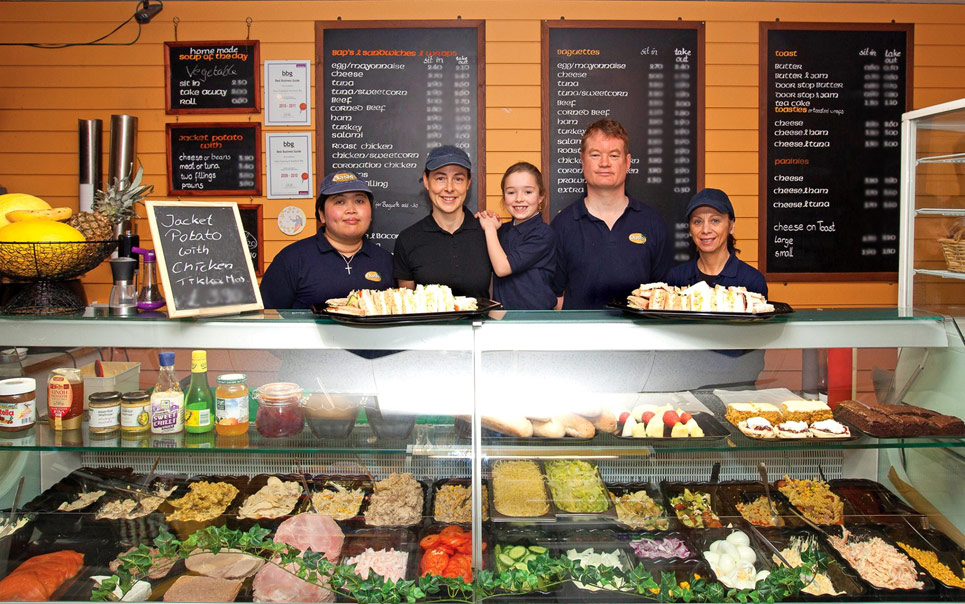 What's on the Menu!
Call in for friendly efficient service and have you're breakfast and lunch made to order just the way you like it.
All our ingredients are prepared on the premises on a daily basis to keep as fresh as possible.
Cooked Meats – Chicken, turkey and ham is cooked, sliced and diced in the shop.
Soups – are all prepared using local ingrediances where ever possible.
Coleslaw – is homemade.
Our bread – is delivered fresh every morning from a local baker.
Salad ingredients – are delivered by local suppliers and prepared in the shop.
Oasis Sandwich Bar Menu – sit in or take out