Extras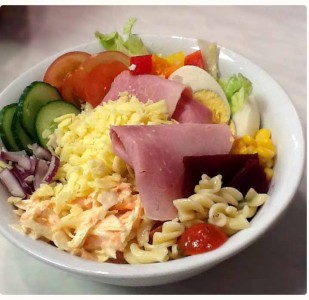 Salad boxes
In addition salad boxes can be delivered with above menus in each box is lettuce, cucumber, tomato, onion, egg, peppers, coleslaw, sweetcorn, beetroot, potato salad, Greek salad, pasta, couscous, any meat, fish or vegetarian.
We can provide vegan, vegetarian and gluten free options.
Only £6.00 each
Mix and match
All of the above menus are interchangeable, if you wish to add or take away any items we can cater for this.
Great presentation and reliable delivery
No charge for delivery, professionally presented in sealed containers with paper plates and napkins.
Please note: All prices quoted are excluding VAT.
Methods of Payment – cash, cheque, BACS, Visa, Mastercard